LaGrange County Council on Aging
2018 Senior Expo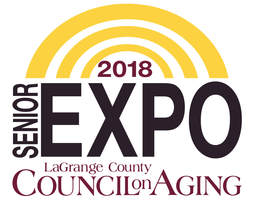 The LaGrange County Council on Aging will be holding their fifth annual Senior Expo at the The Farmstead Inn & Conference Center on Tuesday, October 9th from 8:00 am - 1:00 pm. This event is FREE and open to the public of all ages.
If your business/organization is interested in renting a booth, please contact Cheri Perkins, at
cperkins@lagrangecoa.org
for additional information.
Volunteers Needed:
If your interested in volunteering at the senior expo, please call the COA at (260) 463-4161 to get your name added to the list.
Documents